New Article Investigates the Surge of External Vehicles in Philadelphia's Illegal Car Rallies
Philadelphia, United States - September 26, 2023 / KaplunMarx Accident & Injury Lawyers /
KaplunMarx, a leading legal expert and resource platform, is proud to announce the publication of its latest investigative article on illegal car rallies in Philadelphia. The insightful piece, now available on www.kaplunmarx.com/blog/illegal-car-rallies, sheds light on the growing issue of these illicit gatherings and the surprising revelation that many participating vehicles come from outside the city.
Illegal car rallies have surged in popularity in recent years, raising concerns for Philadelphia's law enforcement and the general public alike. High-speed races in non-designated areas, flouting of traffic rules, and the involvement of large crowds can result in accidents, property damage, and more.
Drawing from sources like FOX 29, the KaplunMarx article reveals the Philadelphia police's findings that a significant number of cars found at these events aren't locally registered. This new angle poses a unique challenge to the city's authorities as they grapple with addressing not just local but also external contributors to the problem.
With the city's urban layout, thriving underground car culture, and the influx of vehicles from neighboring areas, the article seeks to understand why Philadelphia is emerging as a hotspot for such illegal events. It further delves into the implications for the city, from a law enforcement perspective and the concerns voiced by local businesses and residents.
KaplunMarx invites readers, residents, and car enthusiasts to engage with this critical issue and gain a comprehensive understanding of the dimensions of illegal car rallies in the city. This article represents the platform's commitment to highlighting local concerns and facilitating informed discussions among its audience.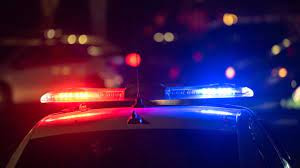 Contact Information:
KaplunMarx Accident & Injury Lawyers
115 S 8th St Suite 5
Philadelphia, PA 19106
United States
Don Smith
https://kaplunmarx.com