KaplunMarx Explores Legal Implications of Allentown Surveillance Arrests in New Insightful Article
ALLENTOWN, United States - September 26, 2023 / KaplunMarx Accident & Injury Lawyers /
Leading personal injury law firm KaplunMarx is thrilled to announce the publication of its latest thought-provoking article titled "Allentown Surveillance Operations Lead to Multiple Arrests: A Deeper Look into the Intersection of Traffic Stops and Tort Law." Available now for reading on the firm's blog, the piece provides an insightful exploration of a recent series of arrests made by the Allentown Police Department and the broader legal implications of such stops.
Authored by KaplunMarx's skilled team of legal analysts, the article delves into the Allentown police's intensified surveillance efforts, which recently resulted in the arrest of several individuals in connection to drug and firearms offenses. The series of operations, with arrests made during street-level surveillance at various locations throughout the city, showcases the ongoing efforts by law enforcement agencies to curb crime. However, the article also delves into the legal discussions surrounding the legitimacy and potential consequences of such surveillance stops.
The piece offers a deep dive into tort law, referencing influential cases such as Terry v. Ohio and Floyd v. City of New York, elucidating the boundaries of the Fourth Amendment protections against unreasonable searches and seizures. It also addresses the controversial "stop and frisk" doctrine, drawing a line between the effectiveness of crime prevention and the potential for abuse, especially concerning potential racial profiling.
"We are incredibly proud of this new article," said Jonathon Kaplan, Partner at KaplunMarx. "It's crucial for the public to understand the balance between law enforcement's efforts to protect communities and the legal rights of citizens. Our team strives to shed light on these vital issues, and we believe this piece achieves that."
For those interested in reading the full article, it can be accessed at www.kaplunmarx.com/blog/surveillance-operations-lead-to-multiple-arrests. KaplunMarx continues its commitment to providing valuable insights and legal commentary on pressing issues of our times.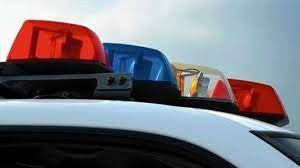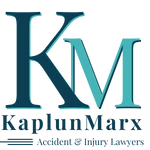 Contact Information:
KaplunMarx Accident & Injury Lawyers
1012 W WALNUT ST APT 2
ALLENTOWN, PA 18102
United States
Don Smith
https://kaplunmarx.com/